SERGE VAN KHACHE
Born in 1946, he studied drawing and painting at the school of fine arts in Angoulême and learnt photography with his father. He moved to Paris working as a photograph retoucher and illustrator. He worked for magazines such as Lui, Playboy, Vogue as well as for the cinema. In 1984 he decided to focus on painting. He believed that inspiration should seek to find, through depiction, the path and source of our unconscious feelings.
In 1986 he exhibited in the United States where he was hugely successful, after which he quickly won many awards. He has permanent exhibitions at the Galerie Marciano, Place des Vosges in Paris, and at the Galerie de l'Hôtel de Saulx in Beaune.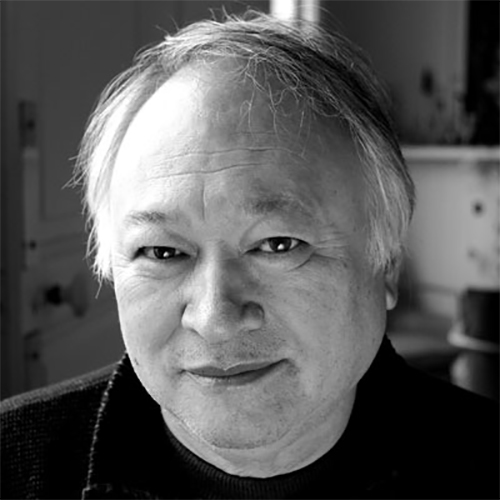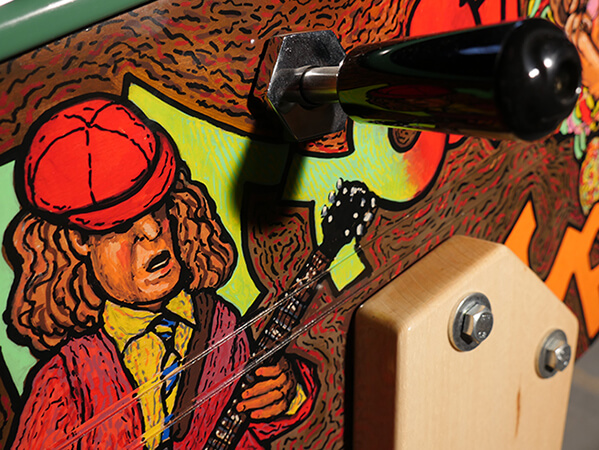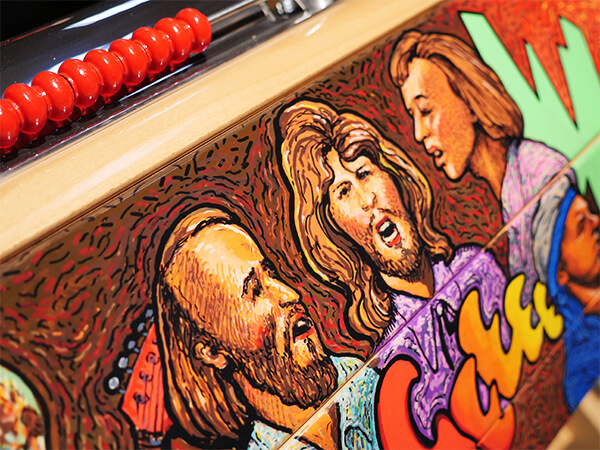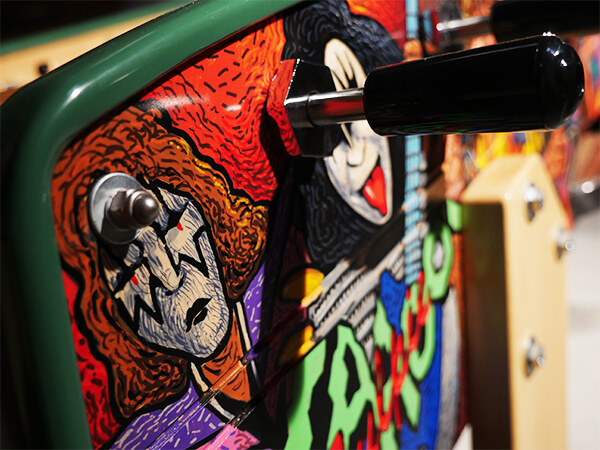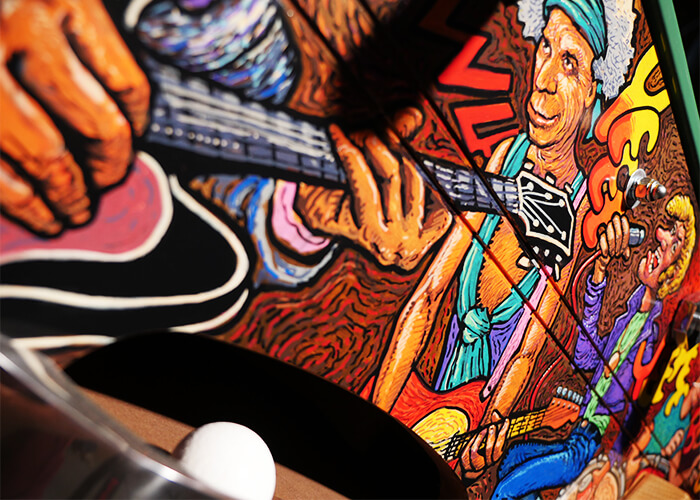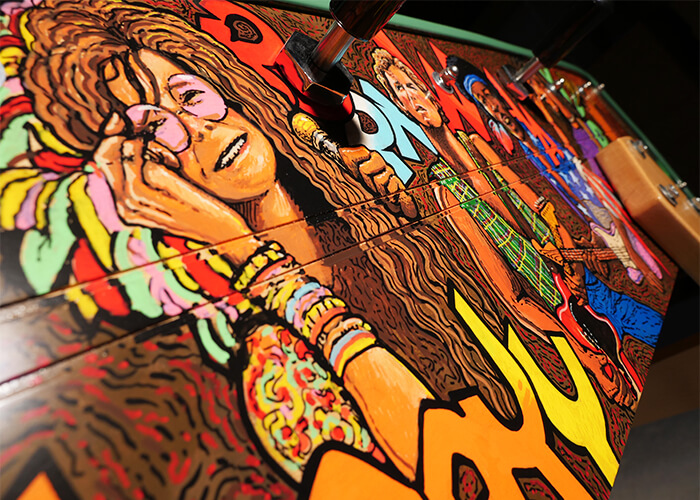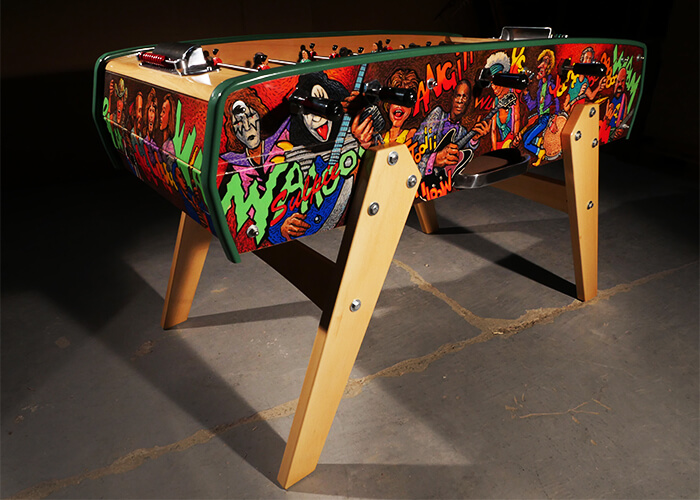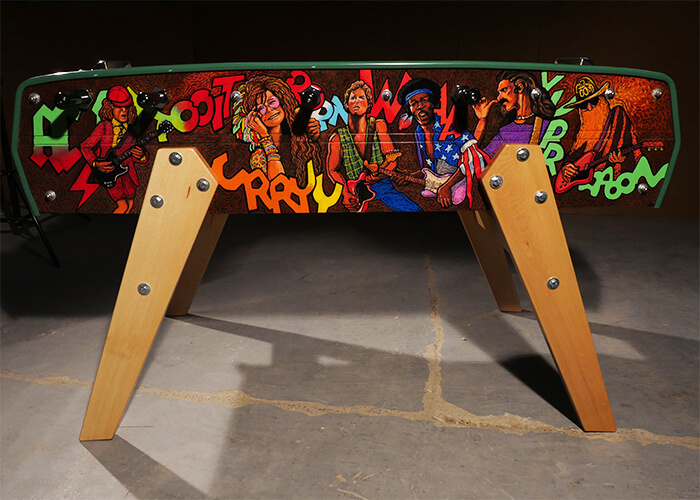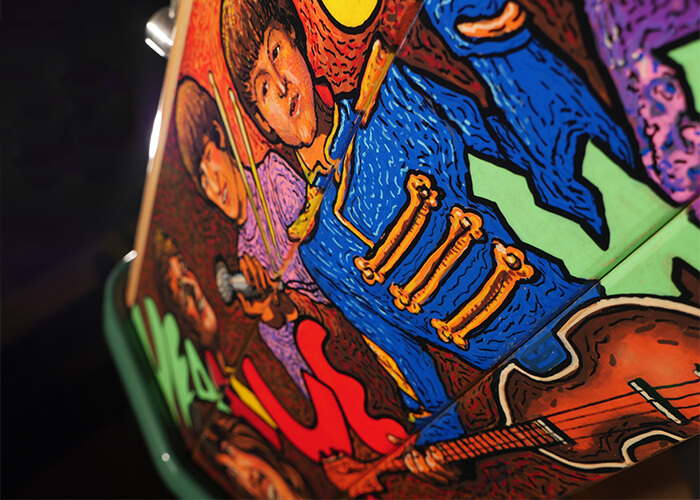 ROCK 'N' ROLL

Everything started with an unlikely meeting between Serge Van Khache and Olivier Sulpie, between a painter and a football table manufacturer. From that meeting the foundations of a special relationship were established along with a desire to renew their work by combining their crafts. New paintings, murals on wood and games on tables, have also appeared in the background.

It's thanks to this chance meeting that today we have the Rock 'n' Roll model, on the back of explosive sounds, retracing the important musical figures of the 1950s right up to the year 2000.