Chapter I
Origins
The Sulpie establishment was founded in 1959 by Jean Sulpie, carpenter/cabinet maker, in the little village of Coulonge, in the heart of the cognac vineyards. Our football tables are made there, designed and assembled by hand in our workshops by a meticulous team.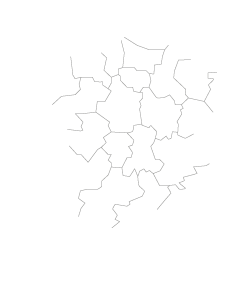 All our designs are made in solid beech. The wood used comes from forests managed in an eco-sustainable way, and each piece taken is subjected to a rigorous selection process with specific regard to its grain in order to ensure that our football tables show their full potential. With concern for the environment, we have substituted stainless steel for chrome throughout our entire production process in order to reduce our ecological footprint.
The first manufacturer to be freed from the traditional image of the football table that belongs in a bar, Sulpie has always taken pleasure in being innovative. Our research into lines and colours, combined with a desire for continuous technical improvement, means you are assured of getting an even better quality of football table.
Chapter IV
The craftsperson and the artist
Today, we want to go even further. We have decided to forge close working relationships with talented artists in order to create fully fledged works of art. In using the football table as a medium, the synergy achieved allows us to offer not just a football table but in fact an original work of art.